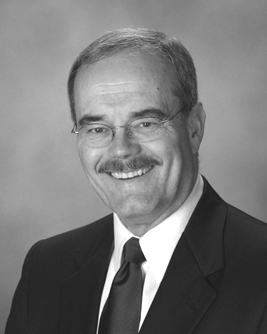 COLUMBIA, 1/31/10 (Beat Byte) -- Formal complaints about four uncovered RV dump station drains that allow rain water to enter the sanitary sewer at the Boone County Fairgrounds are among numerous City of Columbia stormwater and sewer violations prepared but never sent to violators.
Addressed to Boone County presiding commissioner Ken Pearson (
left
), the December 2008
Notice of Violation
about the fairgrounds has instead bounced from Columbia public works director John Glascock to Columbia City Manager Bill Watkins, according to emails released under a Freedom of Information Act request.

A March 5, 2009 email from Columbia Public Works operations manager Mary Ellen Lea asked Glascock if Watkins had talked to Pearson about the RV drains. "He had not the last time I checked," Glascock replied.

Notices about unlawful storm water connections to city sewers at the University of Missouri Power Plant have also lingered. On August 8, 2009, Lea emailed that "John [Glascock] said no" about sending a letter to the University informing them of the problem and requiring disconnection.

Even City Hall has been guilty. Memos released document former Public Works Director Lowell Patterson's refusal to disconnect the Howard Municipal Building roof drains from the city's sanitary sewer.