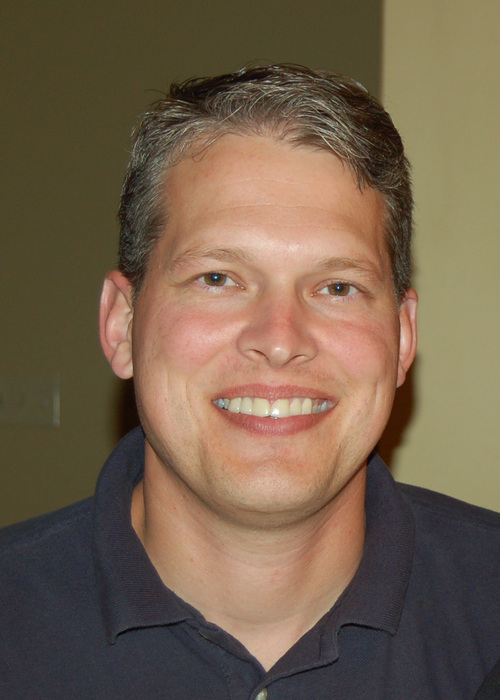 Voris
Did veterinarian's employment with drug giant that supplies feline tests, vaccines influence new law?
COLUMBIA, 7/9/11 (Beat Byte) -- One of the chief architects of a controversial new Columbia ordinance that mandates yearly testing and vaccinations for stray cats is employed by a pharmaceutical giant that makes and sells the newly-required vaccines and tests, the Columbia Heart Beat has learned.
Columbia-Boone County Board of Health member Nathan Voris, D.V.M., M.B.A. has been employed by Pfizer Animal Health since July, 2010.
Dr. Voris was also the Pfizer Animal Health student representative in veterinary school. He chaired the Board of Health until earlier this year.
"I had no idea that Nathan Voris was an employee of Pfizer, and I am outraged to learn that he may have a financial conflict of interest in the contentious debate over including these tests and vaccinations in the ordinance," said Christina McCullen, a board member of local pet care assistance group Spay, Neuter, and Protect (SNAP), which opposed the new law. "If he has a financial interest in selling these tests, Dr. Voris should have recused himself."
Pfizer fix?
Approved by a 4-2 vote of the Columbia City Council Tuesday night, the Health Board ordinance mandates that private citizens annually test feral and stray cats in their care for feline leukemia and feline immunodeficiency, and vaccinate the animals for rabies.
Voris' employer is a leading maker of at least six feline leukemia tests, including one for "difficult-to-sample cats" called ASSURE FeLV; four feline immunodeficiency tests; and rabies tests and vaccines under the Pfizer and Synbiotics brand names.
"If Dr. Voris and Pfizer are in a position to sell key ingredients for the feral cat program, then the appearance of a conflict of interest is of such magnitude that they should do all they can to negate that appearance," said veterinary cardiologist Paul Pion, D.V.M., who has spoken out on conflicts of interest in veterinary medicine and co-authored the book Cats for Dummies.
Million dollar kitty
Estimates peg Columbia's stray cat population at 33,000, so annual testing revenues could be significant for
suppliers of test kits and rabies vaccines. At the March 2011 Board of Health meeting, Board member Michael Szewczyk, M.D. said he discovered that fees for testing range from $18 to $30 annually.
If every stray cat were tested for leukemia and immunodeficiency virus, testing revenues from Boone County alone could range from $1.2 to $2 million per year.
As a potential precedent-setter for other communities, Columbia's new feral cat ordinance could prove an even bigger cat-testing boon.
The new law's focus on yearly tests -- rather than one-time vaccinations -- surprised McCullen. "I am curious about why city attorney [Fred Boeckmann] removed the requirement for vaccinations against feline leukemia and feline immunodeficiency virus, but kept the provisions for testing for these diseases," she explained. "Wide-spread testing is much more expensive. Vaccinations would be less costly and more effective."
Draconian doctoring
Voris not only designed much of the new ordinance, but he became a leading advocate for some of its more Draconian provisions, McCullen told the Heart Beat. "His position on the feral cat ordinance was so extreme that other Board of Health members were commenting about it and attempting to be more moderate," she explained.
Minutes from the March 2011 Board of Health meeting -- which Voris did not attend -- partly bear out that claim.
Board member Lynelle Phillips "pointed out that requiring the testing seems cost prohibitive."
Board member Jean Sax "stated that vaccination and testing are not currently required by law." Sally Beth Lyon, Ph.D. noted that "more communities are moving away from more regulations and being more supportive."
Ultimately, "the consensus was to take out the feline leukemia testing and vaccination requirements." But those requirements appear in the final ordinance, at least partly on the advice of Health department director Stephanie Browning, after she investigated the issue further with veterinary consultants who are not identified in Board minutes.
SNAP, meanwhile, wants City Council members to revisit the ordinance, with advice from veterinarians and feral cat experts who have no potential biases or financial conflicts. "One of the leading national groups, Alley Cat Allies, has offered to have their animal experts and veterinarian connections add their voice to the conversation, and they should be given the opportunity to do so," McCullen explained.
(Voris has not responded to questions and repeated requests for comment, but any information he provides will be included in a future issue).
The Heart Beat will explore conflicting views on how the feral cat ordinance was designed in the next issue.